Chiropractors using Neurodiagnostic Testing in Chicago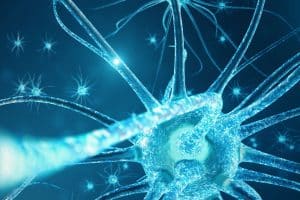 Do you suffer from tingling, numbness and muscle weakness?  Grandview Health Partners is a leading chiropractor clinic for neurodiagnostic testing in Chicago. We offer several treatment options including a natural solution to relieve and manage tingling, numbness and muscle weakness.
Understanding tingling, numbness and muscle weakness and how it affects you may help you relieve and manage it with routine chiropractic care at our clinic.
Types of Neurodiagnostic Testing in Chicago IL
What is EMG?
Electromyography (EMG) is a diagnostic procedure to assess the health of muscles and the nerve cells that control them (motor neurons). EMG results can reveal nerve dysfunction, muscle dysfunction or problems with nerve-to-muscle signal transmission. Motor neurons transmit electrical signals that cause muscles to contract. An EMG uses tiny devices called electrodes to translate these signals into graphs, sounds or numerical values that are then interpreted by a specialist.
What are the uses of EMG?
Why it's done:
Your doctor may order an EMG if you have signs or symptoms that may indicate a nerve or muscle disorder. Such symptoms may include:
Tingling
Numbness
Muscle weakness
Muscle pain or cramping
Certain types of limb pain
EMG results are often necessary to help diagnose or rule out a number of conditions such as:
Disorders of nerves outside the spinal cord (peripheral nerves), such as carpal tunnel syndrome or peripheral neuropathies
Disorders that affect the nerve root, such as a herniated disk in the spine
What is a NCV test?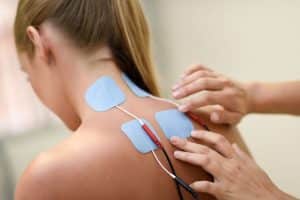 Nerve Conduction Velocity (NCV), is an electrical diagnostic test that provides information about abnormal conditions in the nerves. Nerves are stimulated with small electrical impulses by one electrode while other electrodes detect the electrical impulse 'down-stream' from the first electrode. The time it takes the muscle to contract in response to the electrical pulse is recorded. The speed of the response is called the conduction velocity. The corresponding nerves on the other side of the body may be studied for comparison.
What are the uses of NCV?
Why it's done:
A nerve conduction study is usually done along with electromyography (EMG). The nerve conduction study stimulates specific nerves and records their ability to send the impulse to the muscle. The study can show where there is a blockage of the nerve pathway.
Nerve conduction studies are done to:
Find and evaluate damage to all the nerves that lead away from the brain and spinal cord to the smaller nerves that branch out from them
Help diagnose nerve disorders, such as carpal tunnel syndrome
Find the location of abnormal sensations, such as numbness, tingling or pain
Nerve conduction studies are usually done before an EMG if both tests are being done. Nerve conduction testing takes 15 minutes to an hour or more, depending upon how many areas are studied.
If you want to see if chiropractic care is right for your condition, please contact our chiropractors for neurodiagnostic testing in Chicago to get the appropriate treatment for you. Call or contact us today to schedule an appointment.
Grandview Health Partners Chiropractic Chicago
Average rating:
1 reviews
Feb 28, 2020
I went in for low back pain. I was so nervous and in so much pain, but the Dr spoke clearly, and in a way I can understand. He told me what was wrong, and that it was fixable. My first adjustment hurt, but I did the Chiropractor said, and not even 20 minutes later I felt better. I could walk and move and do my normal daily activities with no pain.