Physical Therapy Chiropractor Chicago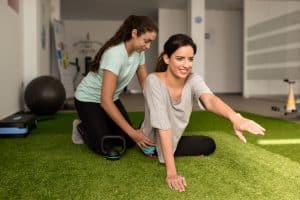 Do you suffer from mobility and balance issues?  Grandview Health Partners is a leading chiropractor clinic for physical therapy in Chicago. We offer several treatment options including a natural solution to relieve and manage mobility and balance issues.
Understanding mobility and balance issues and how it affects you may help you relieve and manage it with routine chiropractic care at our clinic.
Chiropractors Recommending Physical Therapy in Chicago IL
Physical Therapy
Physical therapy is a very special kind of medical profession which provides individuals with tailored programs that help the patients to improve mobility and balance as well as decreases pain and helps maintain or regain independence.
Our professional therapists at Grandview Health Partners have helped individual who have suffered from a wide range of conditions and challenges which includes orthopedic injuries, neurological problems joint disorders, back pain/neck pain, post-surgical rehabilitation and balance problems. At Grandview Health Partners therapists, physicians and patients work together as a team to meet the recovery goals. Different treatments include manual therapy along with stretching and stretching exercises, therapeutic exercises in water, balance training activities and patient education which promotes the healing process and avoids any future injuries.
We have a treatment philosophy that we stand behind by. It is a combination of skilled hands-on physical therapy along with superior patient education, specific strengthening and stretching programs along with conditioning. We also make use of objective measurements which are properly utilized to chart out the patient's progress and outcomes from the on going treatment. Our multi-faceted approach is perfectly designed to restore functional movement, promoted healing, recovery and relieves pain. At Grandview Health Partners our main emphasis is on the teaching of injury prevention and healthy behaviors that helps the patients to maintain the improvements that have been made by the patients as a result of their therapy session and help them to return rapidly to their daily routine and work activities.
If you want to see if chiropractic care is right for your condition, please contact our chiropractors for physical therapy in Chicago to get the appropriate treatment for you. Call or contact us today to schedule an appointment.