Arthritis Chiropractor Chicago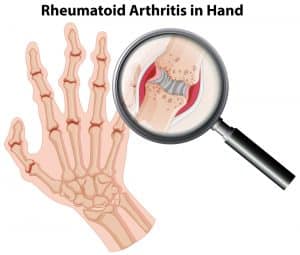 Do you suffer from upper arthritis pain and are in need of treatment?  Grandview Health Partners is a leading chiropractor clinic for arthritis pain treatment in Chicago. We offer several treatment options including a natural solution to relieve and manage arthritis pain.
Understanding arthritis pain and how it affects you may help you relieve and manage it with routine chiropractic care at our clinic.
Rheumatoid Arthritis

Chicago IL

What is Arthritis?

Arthritis is one of the most commonly misunderstood diseases in America. It is basically the inflammation of one or more of the joints which causes pain, discomfort and stiffness throughout the joints and the body.

Some of the common symptoms include swelling, extreme joint pain, stiffness and restricted range of motion which can get worse with age.  Arthritis itself is not a single disease. There are several different types and severities of this disease, which make it one of America's leading causes of disability.

Below are two of the main types of arthritis which can benefit from routine chiropractic care:
Osteoarthritis: This is a degenerative disorder that affects the flexibility of joint cartilage
Rheumatoid Arthritis: A chronic inflammatory disorder in the joints
Whichever the case may be, self-care along with a combination of both non-invasive and non-addictive treatment is required to manage and relieve the pain and discomfort caused by arthritis.
Can Chiropractic Care Help You If You Are Suffering With Arthritis?
Chiropractic care is one way to manage and decrease the pain that is caused by arthritis. Routine care will provide you with a safer, non-invasive and non-addictive alternative to prescription medicine and those over-the-counter pain medications.
Chiropractors deliver a very relaxing, non-invasive, non-addictive therapy which is known as a chiropractic adjustment. Routine chiropractic adjustments can help release the tension in joints, help them to move better and reduce misalignments in the spine and other joints in the body. This ultimately helps reduce inflammation and improve the overall functioning of the affected joint and the nervous system as a whole. When joint mobility is improved, it leads to improvement of your nervous system function and spinal health. This way your body becomes more able to manage the symptoms that are commonly caused by osteoarthritis or rheumatoid arthritis.
Here are some health benefits chiropractic care and chiropractic adjustments can provide you with:
Helps reduce pain and discomfort
Reduces inflammation
Improves range of motion of joints
Improves flexibility
Increases activity and overall lifestyle
To ensure that chiropractic care is perfect for your condition, our chiropractors will perform a thorough consultation and examination and, if necessary, refer you for diagnostic imaging such as MRI or x-rays. Depending on the findings of the chiropractic examination and any diagnostic tests, your doctor may elect to co-treat your arthritis with other healthcare professionals.
If you want to learn more about how chiropractic care can help people suffering from arthritis, please contact our chiropractors for arthritis pain treatment in Chicago to get the appropriate treatment for you.  Call or contact us today to schedule a consultation with a licensed doctor.
All the information, including but not only limited to graphics, texts, images and any other material that you see on this page are for informational purposes only. The core purpose is to help promote broad consumer understanding and knowledge of the benefits of chiropractic care. There is no intent to provide or even substitute for professional medical advice, treatment or diagnosis. You should always seek the professional advice of a chiropractor, or medical physician with any questions you have related to your medical condition or treatment.
Grandview Health Partners Chiropractic Chicago
Average rating:
1 reviews
Feb 28, 2020
I'm delighted to say that this was my first time using this chiropractor clinic and I really liked everything about the facility. From the first time that I walked in the entire staff including the doctors were upbeat and professional. The whole experience and the treatment approach that they practice at the this center was very appealing to me and I feel much better as a result. I am pain free for the most part and will continue to visit the clinic whenever I experience any issues and whenever I need the services of a great chiropractor. I would encourage you to visit this great clinic and see for yourself.