Back Pain Chiropractor Chicago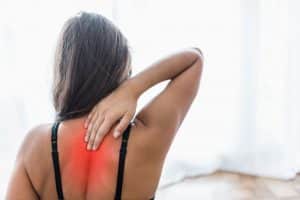 Do you suffer from upper and/or lower back pain?  Grandview Health Partners is a leading chiropractic clinic for upper and lower back pain treatment in Chicago. We offer several treatment options including a natural solution to relieve and manage lower and upper back pain.
Understanding lower and upper back pain and how it affects you may help you relieve and manage it with routine chiropractic care at our clinic.
Upper and Lower Back Pain Treatment in Chicago IL
What is Upper Back Pain?
Upper back pain can lead to some serious discomfort and it is often caused by muscular strain or joint irritation many times caused by poor posture from improperly sitting at a desk, or performing activities where the head is maintained in a forward position.
How Can Chiropractic Care Help Those with Upper Back Pain?
Chiropractic care is considered one way to manage and relieve the stiffness and pain that is caused by upper back pain. Chiropractic care routinely helps patients with their upper back pain providing safe, non-addictive and non-invasive treatments as an alternative to prescription medications and over-the-counter medicines that are commonly prescribed to help manage pain and muscle spasm.
Chiropractic adjustments help to reduce the joint restrictions and misalignments in the cervical and thoracic spines. By increasing joint mobility with adjustments and stretching as well as  strengthening particular muscles that are often under developed, chiropractic care can help to alleviate and resolve pain and stiffness in the upper back and neck. Here are some of the most common health benefits of chiropractic care and adjustments for upper back pain patients:
Improves posture and maintains the natural curvature of the spine
Reduces pain and discomfort
Decreases inflammation
Improves range of motion
Improves overall flexibility
The chiropractors at Grandview Health Partners will perform a thorough consultation, examination and if necessary, refer you for diagnostic imaging such as X-Ray or MRI.
Important to mention that the information including but not limited to, text, graphics, images and other materials on this page is solely for informational purpose only. The core purpose of this page is to help promote the broader consumer understanding and knowledge of the benefits of chiropractic care. In no way is this website intended to provide or to be considered as a substitute for professional medical advice, diagnosis or treatment. There is no substitute for a face to face consultation with your chiropractor, physician, or any other qualified healthcare provider regarding your specific condition.
Chiropractic for Lower Back Pain – A Natural Solution to Relieve and Manage Lower Back Pain.
Understanding Lower Back Pain and How You Could Help Relieve and Manage it With Routine Chiropractic Care
What is Lower Back Pain?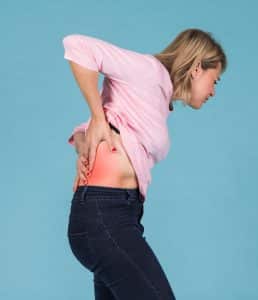 The lower back is engineered to provide maximum strength, support and flexibility to the upper body. There is no doubt that your lower back is very sensitive to pain and injury from everyday life. Lower back pain can occur from a number of causes and can range from being mild to extremely severe. Even a mild form of lower back pain can be very annoying, gradually become severe and extremely debilitating. As a matter of fact, at any given time, roughly 31 million Americans experience some sort of lower back problems and discomfort.
How Can Chiropractic Care Help Those With Lower Back Pain?
Proper chiropractic care can be a great way to manage and relieve the swelling and pain which is caused by lower back pain. Routine chiropractic care can help patients avoid lower back pain and can also help those currently suffering. Chiropractic care is a safe, non-invasive and non-addictive treatment and a great alternative to the conventional over-the-counter and prescribed medications that are commonly used to manage pain symptoms and discomfort arising from the lower back.
Chiropractors provide a gentle, non-invasive and non-addictive treatment called chiropractic manipulation, or "adjustment". Chiropractic adjustments help to reduce joint restrictions and misalignments in the spinal region as well as other joints in the body. This helps to reduce inflammation and improve the functioning of the affected joint and the nervous system. By working with a chiropractor to improve joint mobility and overall spinal health, many patients are able to overcome their lower back pain.
Here are some of the health benefits of chiropractic care and the adjustments:
Improved flexibility
Improved range of motion
Decreased inflammation
Reduced pain & discomfort
If you want to see if chiropractic care is right for your condition, please contact our chiropractors for lower and upper back pain treatment in Chicago to get the appropriate treatment for you. Call or contact us today to schedule an appointment.
Grandview Health Partners Chiropractic Chicago
Average rating:
1 reviews
Feb 28, 2020
Grandview Health Partners and their staff have provided me with fantastic and efficient medical service over the past few months. The chiropractors are very knowledgable and generous, always giving me exercises and advice about living a healthy lifestyle after my treatments. The staff is truly compassionate as they graciously accommodate to my schedule and provide excellent customer service. I recommend this clinic without hesitation and urge any prospective patients to reach out and set up an appointment to get their backs treated.