Friction Massage Chiropractor Chicago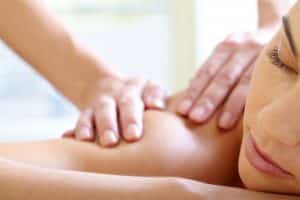 Do you suffer pain from an injury that you suffered?  Grandview Health Partners is a leading chiropractic clinic for cross friction massage treatment in Chicago. We offer several massage treatment options including a this option known as cross friction massage treatment which focuses on relieving pain on the target spot the injury is located.
Understanding cross friction massage treatment and how it may benefit you may help you relieve and manage your pain with routine chiropractic care at our clinic.
Chiropractors Using Friction Massage Chicago IL
What Is Cross Friction Massage?
Cross Friction Massage or Transverse Friction Massage is a massage technique which is performed on the target spot where the injury is. The core purpose of this massage is to help to breakdown the scar tissue and then remodel the same tissue into a much more flexible, functional, pliable and healthy soft tissue for its normal functioning.
What Conditions Respond Well to Cross Friction Massage
Wrist pain
Patellar tendinitis
Ankle sprains
Muscle strains
Degenerative disc disease
Hamstring tendinitis
Herniated disc
Headaches
How does Cross Friction Massage work?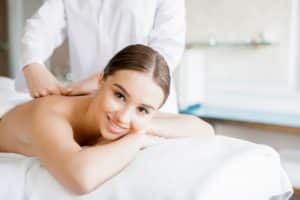 Scar tissue is your body's response to an acute injury or repetitive microtrauma. For some types of injury your body will form scar tissue over the injured area. This scar tissue is actually layers of collagen, a connective tissue. Cross friction massage, when done correctly, promotes blood circulation to the injured tissue and proper alignment and healing of the collagen fibers. This proper healing helps to avoid the formation of adhesions and unwanted scar tissue that can limit mobility. Cross friction massage breaks down scar tissue through consistent applied pressure and friction.
Following a few sessions of Cross Friction Massage some patients report relief of pain and an increase in strength and mobility. This technique is very effective in treating muscle, tendon and ligament injuries under both acute and chronic conditions.
If you have questions or would like to meet with one of our doctors, please contact our chiropractors for cross friction massage treatment in Chicago to get the appropriate treatment for you. Call or contact us today to schedule an appointment.
Grandview Health Partners Chiropractic Chicago
Average rating:
1 reviews
Feb 28, 2020
Just got the most awesome massage at Grandview Health Partners, I would highly recommend these chiropractors.