Tendon Gliding Chiropractor Chicago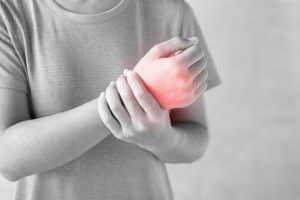 Do you suffer from tendon pain and issues with tendon mobility?  Grandview Health Partners is a leading chiropractor clinic for tendon gliding exercise treatment in Chicago. We offer several treatment options including a natural solution to relieve and manage tendon pain and tendon mobility.
Understanding tendon pain and tendon mobility and how it affects you may help you relieve and manage it with routine chiropractic care at our clinic.
Tendon Gliding Exercises in Chicago IL
What are Tendons?
Tendons are tissue that connect muscle to bone. Tendon adhesion means the tendons have become attached to other tissue around it, which can limit movement. This can happen after a trauma or surgery. Tendon adhesion can be prevented or reduced by doing tendon-gliding exercises. These allow each tendon to reach its greatest amount of movement, and can also reduce hand swelling.
Tendon gliding exercises are often a useful tool to manage the symptoms of carpal tunnel syndrome and other repetitive or overuse injuries. The goal of the exercises is to improve the way your tendons move through their range of motion and minimize friction which causes inflammation.  Tendon gliding exercises alleviate pain that can limit your ability to perform normal, everyday functions like typing or grasping.
Causes of Tendon Damage
Most cases of tendon damage to the hands is due to overuse. Some common conditions of overuse of hands include:
Carpal Tunnel Syndrome: Carpal tunnel syndrome is a common condition that causes pain, numbness, and tingling in the hand and arm. The condition occurs when one of the major nerves to the hand — the median nerve — is squeezed or compressed as it travels through the wrist.
Tendon pain: is one of the conditions where several different small tears or microtears in the tissues which surround your tendons occur. Some common symptoms include decrease in strength, extreme pain and restricted movement.
De Quervain's Disease: There is a sheath which covers the tendons in your thumb. If it becomes inflamed, you will develop De Quervain's tenosynovitis. Most commonly patients will experience symptoms like pain in the thumb, forearm or wrist and will have trouble lifting or pouring something.
Trigger Finger: Whenever you are unable to move your thumb or finger and you feel like it is stuck in position, it is because you are experiencing trigger finger. It can cause a bump in your palm, especially near the finger which is affected. You may also hear a clicking or snapping whenever you try to move it.
Injuries: You might have fallen or suffered an auto accident in which your hand got crushed. This can result in cuts to your palms and the back of the hand which can cause damage to your tendons
Arthritis: Inflammation of the tendons or swelling because of rheumatoid arthritis or related condition causes the tendons to rupture.
Athletics: Activities such as boxing, or sports that involve grabbing another player can cause tendon damage. When you grab the jersey of your opponent while playing rugby, it can pull the tendons away from the bone. Moreover, athletes who try to catch a ball can also stub their fingers and badly rupture their tendons and/or ligaments.
Treatment
At Grandview Health Partners our chiropractors can develop a specific treatment program for your tendon injury rehabilitation.  The tendon gliding exercises allow the tendons to glide to their maximum potential and can greatly facilitate therapeutic activities when incorporated in a comprehensive program of chiropractic therapy.
The sooner you start the treatment process, the earlier you will regain the motion in your hands and fingers and the sooner you will be able to return to work and to your daily routine.
If you want to see if chiropractic care is right for your condition, please contact our chiropractors for tendon gliding exercise treatment in Chicago to get the appropriate treatment for you. Call or contact us today to schedule an appointment.
Grandview Health Partners Chiropractic Chicago
Average rating:
1 reviews
Feb 28, 2020
Very professional, the chiropractor knows his stuff. He has really helped me solve my neck and lower back issues. He truly has magic in his hands. He is very accommodating and is very sympathetic towards a patient's pain and suffering.